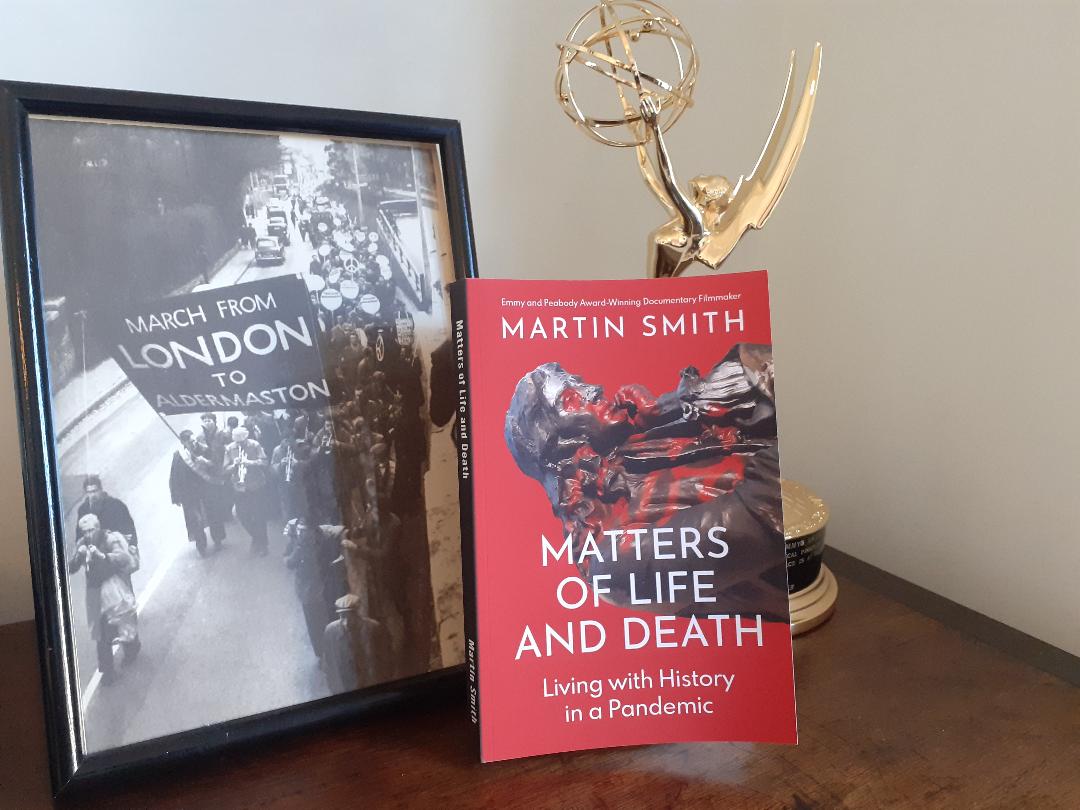 Matters of Life and Death:
Living with History in a Pandemic
Out now at selected bookshops and from Amazon
'Smith takes the reader on a journey into the nature of the human condition, urging them to 'be awake and alert to the truths that hurt' - Suzanne Bardgett.
'The cumulative impact is deep and lasting' - David Elstein.
'All the stories reflect the experience and wisdom of someone who has not only observed History but has helped, in his telling, to make it' - Professor Christine E King CBE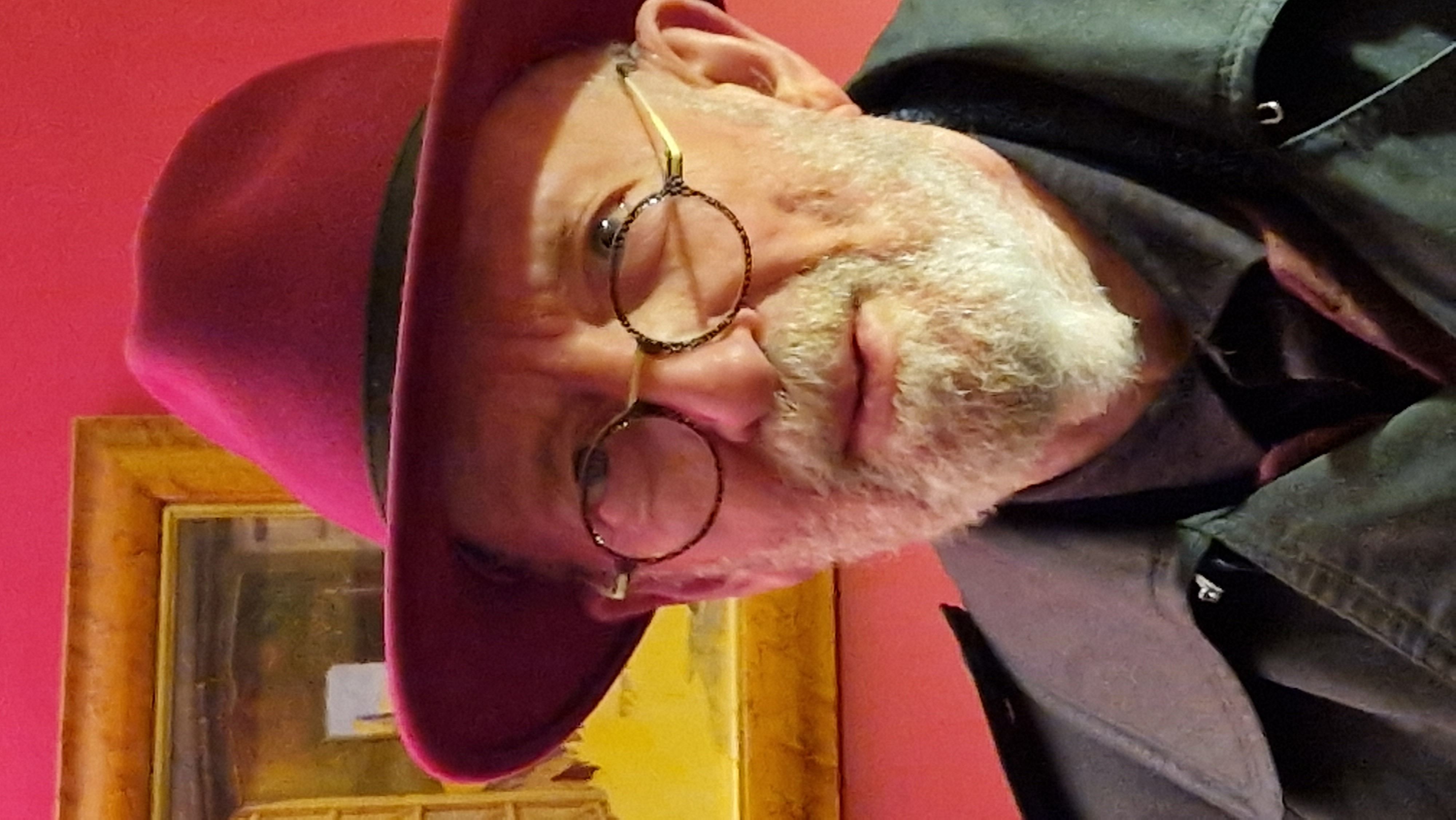 In his new book, EMMY award winning documentary filmmaker Martin Smith uses his enforced isolation during the world's first Covid pandemic to set down some of the childhood and adult experiences which led him to a life making films for television about some of the darkest and most shocking events in British and international life.
Martin Smith began making documentary films for British and American television in the late 1960s. As film editor he worked on Granada TV's 'World in Action', 'Johnny Cash in San Quentin' and 'The Doors Are Open''. His first notable succes as a director was 'Red Star' in Sir Jeremy Isaac's acclaimed series 'The World at War'. He made 18 films for Thames Television's series 'This Week', including 'Death in the West' an expose of Philip Morris's Marlboro advertising campaign and a much repeated documentary about Manchester Children's Choir's recording of 'Nymphs and Shepherds'.
His awards, as a director or producer, include an EMMY for 'Peace is at Hand', one of several films he made for the PBS/ATV series 'Vietnam : A Television History'. His BAFTA nominations as a producer/director include, 'Cold War', 'Compańero: Victor Jara of Chile' and 'The Second World War in Colour'. His nine-hour series 'The Struggles for Poland' received an 'Outstanding Archival Achievement' prize from the British Film Institute and has been the subject of two retrospective screenings at London's Imperial War Museum. His work as Exhibition Director at the United States Holocaust Memorial Museum, Washington, D.C. resulted in a Design Award from President William Clinton.
He has directed several notable drama-documentaries including 'Hammer and Sickle' (sixty years of Soviet communism) and 'Linda's Secret' (about the sexual abuse of children). The actors he has worked with include Kenneth Branagh, David Burke, Polly Irvin, Patrick Macnee, Jim Norton, Laurence Olivier, Paul Scofield, Martin Sheen, John Thaw and Susannah York.
In 2007, his lecture, 'Britain and the Holocaust', was the keynote speech during the Imperial War Museum's Holocaust Memorial Day Commemoration. He is an experienced broadcaster and has guest-lectured at Britain's National Film School and universities in Britain, Poland and the United States. His journalism includes articles for the Guardian, the Independent and History Today. During the 2020-2021 Covid 19 pandemic, he wrote and broadcast forty-three talks for Bristol's community radio station BCfm's weekend programme Backchat.
Reviews:
Chris Harvey, The Daily Telegraph, London, 11 November 2020:
'The World at War: TV's ultimate act of remembrance... I watched the series for the first time during the government's March lockdown. I'm not sure if it was the sense of the world facing a new existential threat that prompted it, but I quickly became immersed in its epic scale and scope... history becomes real when told by the people who made it happen and those who had it happen to them. ... there was Olga Rybakova, a housewife who had survived the Siege of Leningrad, in which more civilians had lost their lives than the combined war dead of Britain and the United States...
The series changed those who worked on it. Martin Smith [who produced and directed episode 11, Red Star] says, "What working on the World at War did was to make me realise the immensity of it and also the immensity of what it did to the people involved, the families it ruined, the lives it changed, the people it turned into criminals."
Variety, New York, November 2007:
STEALING KLIMT 'Propelled by eloquent talking heads, this detective tale brims with juicy plot points exposing how 20th-century crimes continue to create unsightly bulges under 21st-century rugs. Elements of serendipity, determination, karma and capitalism put a fresh, galvanizing face on the aggressively matter-of-fact despoilation of Europe's Jews...
This David-and-Goliath saga includes a Rothschild Stradivarius, a bold gesture by Hitler's nephew and willful obfuscation at the highest levels of the Austrian government. Executive producers, Roger Graef, Martin Smith. Directed by Jane Chablani. Written by Martin Smith'
Look Me In the Eye, by Jeremy Isaacs, London, 2006:
"The key to success [of Cold War] was the series producer, Martin Smith. Martin had a fine track record, but it was his character that rang true at every test - honest, hardworking, clear headed, resolute. He proved an inspiring leader; his style was both collegiate (regular screenings and conferring) and authoritarian (notices in the tiny kitchen instructed everyone to do their own washing up - Martin did his. ... Martin Smith's commitment to getting every fact right was reinforced by the scrutiny of our consultants who saw every fine-cut, read initial outlines and commentary script."
From Holocaust and the Moving Image, London, 2005:
"Despite the difficulties inherent in the use of archive film, it has proved popular with curators of Holocaust exhibitions and memorials. ... A trend demonstrated most clearly at the US Holocaust Memorial Museum (USHMM), where Martin Smith and Raye Farr, the television documentary makers and former members of the World At War team were engaged as successive directors of the Permanent Exhibition. Martin Smith's appointment was made after one of the Museum's council members had seen an episode on Poland's Jews from Smith's documentary series The Struggles for Poland (1987)." The Holocaust and the Moving Image, (Eds. T. Haggith & J. Newman) London 2005. Preface by David Cesarani.
Western Mail, Wales, September 2004:
"Wales owes much to its mining traditions ... 'The Terrible Price' gave an insight into a community's grief, something that still runs through the generations. This was a simple ducumentary, but it was all that was needed to tell such a tragic and preventable story."
The Guardian, London, August 2002:
'America's War: Triumph - The Pacific 1943-1945' is the last instalment in a fascinating quartet of programmes which, by all rights, should've been a monumental exercise in flag-waving nationalism. Instead, the visual impact of this series' vintage colour footage has immeasurably deepened our understanding of American troop' experience during the second world war, with all of its actual and cultural horrors...the reading of the period correspondence has made this a sometimes impossibly moving study of how US forces had to "fight their way across the many islands of the Central Pacific".
From The Politics of Tobacco by Peter Taylor (Bodley Head, London):
"Shortly after Death in the West had been shown in Britain [1976], CBS '60 Minutes' expressed interest in showing the film on the American television network. Philip Morris took out an injunction in the High Court in London, preventing Thames television from selling the film or showing it again.
On May 11th 1982 Death in the West was given new life when the NBC affiliate in San Francisco KRON-TV showed the whole film... The response was so great (3,000 calls jammed the switchboard) that the station screened it again. [From Seattle to Boston, from Los Angeles to Chicago and the tobacco states other stations followed KRON's example. According to scientists at the University of California, Berkely, the film and a thirty page curriculum for high school students 'changed those attitudes that lead to smoking among youth, thereby preventing many youngsters from beginning to smoke.']"
Michael T. Kaufman, The New York Times 1988:
"Watching The Struggles for Poland the absorbing new series on public television you may wonder why anyone came up the notion of a Polish joke...The Struggles for Poland takes in all the sweeping action in a format that splices the recollections of witnesses with archival materials. Themes and controversies established in segments dealing with the earlier decades recur and echo later on. Nuances are seen to shift and perspectives to vary and differ... The essence is captured in the harmonies of unfulfilled yearnings, the old snares of romanticism, the obligations of sacrifice, the allure of martrdom, and, above all, the pervasive sense of tragedy."
From The Holocaust Museum in Washington by Jeshajahu Weinberg & Rina Elieli (Rizzoli, N.Y):
"The presentation of Martin Smith's film The Struggles for Poland on public television led to his selection as the Exhibition Department Director. At first Smith was utterly surprised by the unexpected and unusual offer, but soon he became persuaded that it would be an interesting challenge for him to create an historical narrative as an exhibition, in three-dimensional museum space rather than on a two-dimensional television screen. He agreed to come to Washington for two years, and it proved to be a most fortunate choice. His contribution to the shaping of the Permanent Exhibition was invaluable."
Among the publications that have made significant references to Martin's work are:
'Look Me in the Eye' by Jeremy Isaacs, Little, Brown, London
'History and the Media' ed. David Cannadine, Palgrave Macmillan, London
The Washington Post, 'Preserving Memory' by Edward T. Linenthal (Viking, N.Y.)
'As Nature Made Him' by John Colapinto (Harper Collins, Toronto)
'Women, Sex and Pornography' by Beatrice Faust (Penguin, London)
'The Holocaust Museum in Washington' by Jeshajahu Weinberg and Rina Elieli (Rizzoli, N.Y.)
'The Politics of Tobacco' by Peter Taylor (Bodley Head, London)